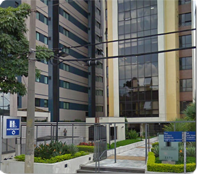 QUByte Interactive is a video game development startup by an experienced and skilfull team. Our team takes pride in building the most interactive and intuitive games available for smart gamers.
We have strategic partnerships with companies in the United States, Canada, Germany and China. These partnerships give us access to the technology for all platforms on the current market.
Address
R. Americo Brasiliense, 2171, Suite 408
São Paulo/SP – Brazil – 04715-005
QUByte Team
Dedicated and enthusiastic about gaming, we bring our passion to avid gamers worldwide. Our goal is to create the best form of entertainment that evolves instrumentally alongside the biggest platforms.