[News] Plush Wars available on Android Market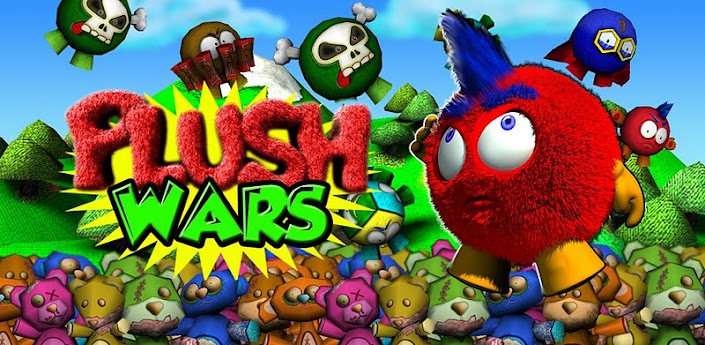 The epic battle is back and this time on Android
with a lot cool features:
Daily Bonus:
- Play the game every day to earn extra coins!!
New zombears:
-Meet the new Zombunnies!
-Watch out for the zombears coming from the sky!
-Zombears emerging from ground!
New ZomBosses:
-The Death is summoning more zombears! Defeat it now!
-What kind of weapon is in the top of the mountain?
New levels:
-After thousands of zombears defeated, a Cemetery was created right in front of the castle!! Hurry to the cannon and keep an eye for zombears that emerges from the graves!
-The zombears seems hiding the Final Weapon at the top of the mountain! Hurry to the train, and rush to the top and defeat it before it's too late!!
New items:
-Plush Ball: Holy Plush Grenade – On the count of three blows enemy to tiny bits
-Plush Trap: Hole Trap – One false step and another zombear goes down
-Bonus Boxes: you can now stock up Bonus Boxes too, including the mighty Nuclear Box!
…And… if you come from Mars (or another far far away planet (sorry Shrek we had to use it)) and have no idea what we're talking about, please watch this video and understand how this battle begun
You can follow any responses to this entry through the RSS 2.0 feed.