[News] – QUByte welcomes new team members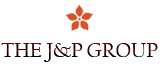 In the pursuit of continuous growth, QUByte has been developing a multifaceted strategy that will position the company among the top game development companies in Brazil with global presence.
Part of this strategy is to bring and retain the greatest talents into the company, not only in game development but also in our management, investor and customer relations areas, in order to continuously deliver high quality products and services, and most importantly maintain a respectful, thoughtful and close relationship with our customers.
In this climate, we are happy to welcome our new team members to our company, Paul Camarao as our CIO – Chief Investment Officer and Juliana Guinsani as our CFO – Chief Financial Officer. Paul and Juliana are the founders of The J&P Group, a group of companies that have a focus on business and professional development, and they are now bringing their expertise and broad experience in business planning, strategy and investment into our company, with the goal to accelerate QUByte's development and growth.
You can follow any responses to this entry through the RSS 2.0 feed.