[News] Tapjoy investing on QUByte's project for Android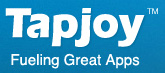 Today QUByte and Tapjoy have signed a contract to porting the game HTR High Tech Racing for Android  and also help with marketing. This is a very important contract for us, because no matter how good your game is, without a good marketing plan, we have no chance to compete against the the biggest studios.
Last month Tapjoy announced a fund of $5 million to help developers port their games for Android and QUByte was benefited by this fund.
You can follow any responses to this entry through the RSS 2.0 feed.