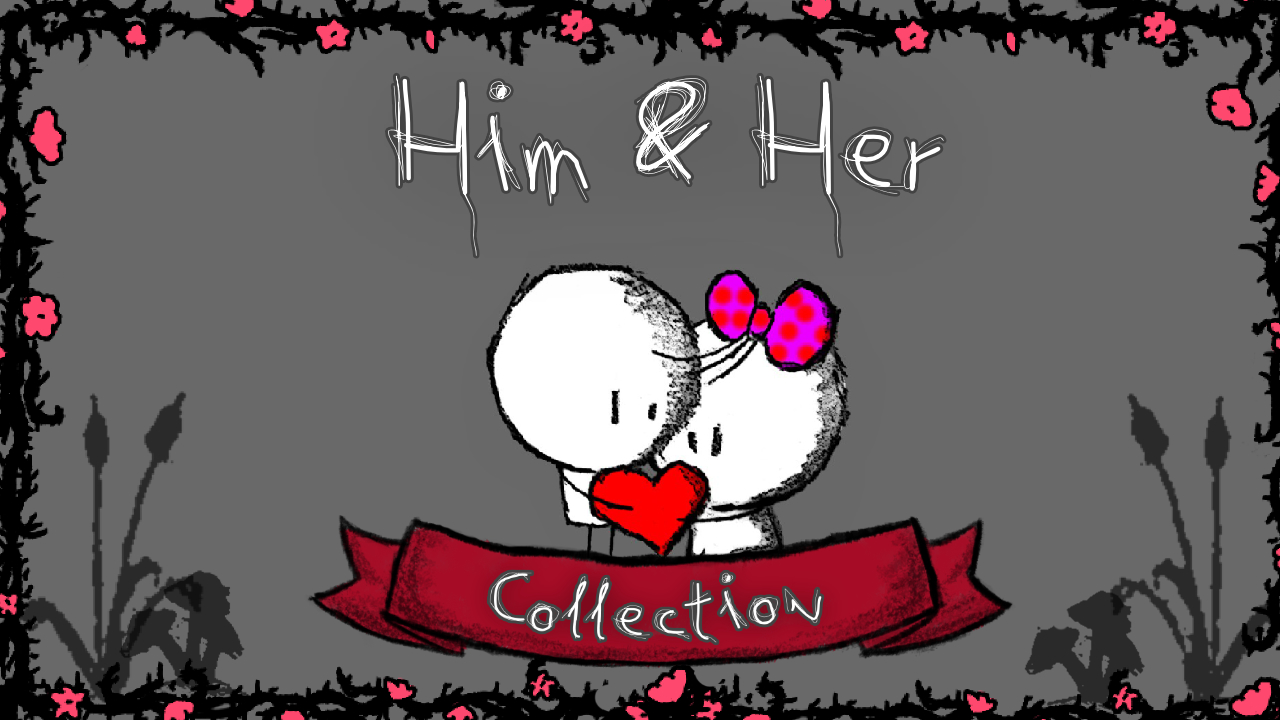 Him & Her Collection brings three games of the challenging puzzle-platformer series, Him & Her, Her Challenges and Him & Her 3.
The player gets to control Him, a guy who got split apart from his partner in this ever changing scenario, through his journey to meet Her again. Starting a few platforms away from Her, the goal is to find the best path for them to reunite or switch sides and control Her to find Him in Her Challenges!
You can move your character from a side-scrolling perspective, and at any time, you can also jump. However, when not jumping you simply walk towards the platforms and the entire level will rotate according to the direction you are moving the ledges.
Its dark themed yet family friendly tone, from the grey world to its compelling soundtrack, will make each moment an enjoyable experience as the player figures out the correct route to lead Him or Her alive to his soulmate.