Last Thursday we held our second edition of our annual event – QUByteConnect 2021 – to share first-hand information about more than 20 games.
Revealed the launch windows for the long-awaited Breakers Collection and Project Colonies: MARS 2120; as well as the first games under the QUByte Classics brand; and a few titles such as Milli&Greg, The Immortal, Head Over Heels and the first two chapters of Opus Castle that were made available that same day.
Also follow us on social networks; Facebook, YouTube, Twitter, Instagram and Discord.
You can check the games here:
Project Colonies: MARS 2120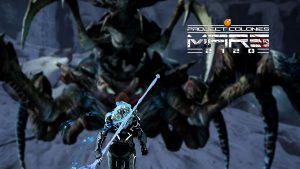 Project Colonies: 2120 MARS is a 2.5D side-scrolling action-adventure video game, of the Metroidvania subgenre, in which players take control of Lt. Anna "Charlotte" Right, a member of an enhanced elite group of Space Marines, sent on a Mission to the first Human Colony on Mars after a distress signal has been received on Earth.
Inspired by the great hallmarks of the Metroidvania subgenre (such as Super Metroid, Castlevania: Symphony of the Night, Guacamelee!), players make use of their enhanced abilities to traverse the large interconnected world of the Colony while fighting fierce enemies and challenging bosses with both melee and long-range combat techniques.
Breakers Collection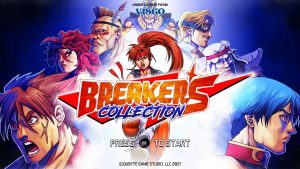 Breakers Collection features both of the original games (Breakers and Breakers Revenge) and a brand new content for the cult-classic among the fans of Fighting Games, that was released in 1996 for the Neogeo and Arcades.
The gameplay for Breakers Collection is a simple action-fighting game, with a rooster with eight playable characters, that were all known by the fans from around the world.
Opus Castle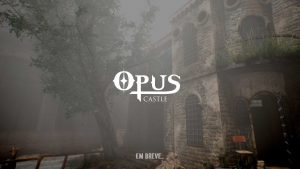 Opus Castle it's a 3D horror, adventure and mysterious game with a narrative based on the real tragic history of the little castle on Apa Street, located in the city of São Paulo, Brazil. In the game, the player must explore Castelinho's secret rooms and environments, encountering the famous supernatural apparitions, noises from nowhere and the laments of spirits from the past. In the meantime, you wake up in one of the rooms beside a body riddled with bullets. Suicide or murder?
Racco Venture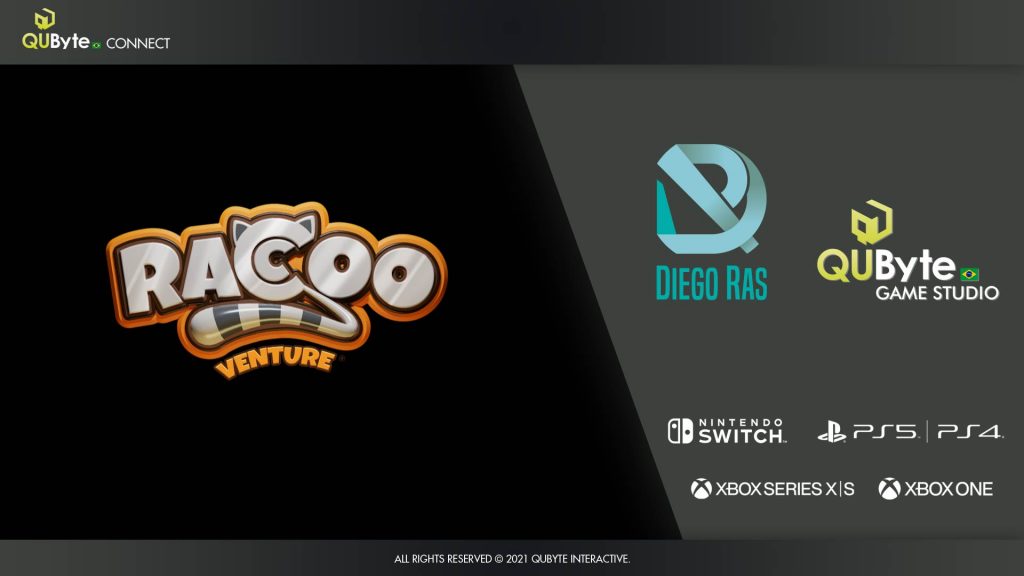 Raccoo Venture is a 3D platformer that brings the nostalgia of the 90s into a playful, puzzle-filled world inspired by the great classics.
Defeat different enemies and challenges, find amazing costumes to customize the hero, and discover new friends who will help you on your journey to retrieve the holy relics.
Discover your true destiny through a world full of magic and secret items. Save the harmony of the world and prevent chaos from returning to the land of Verta. But for that, many puzzles and the most unusual enemies will cross your path.
Bem Feito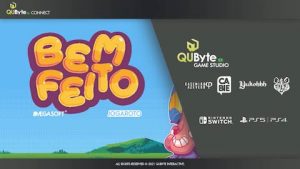 Bem Feito is a horror game, creepypasta, suspense, adventure and a mix of Alternate Reality Game (ARG), which uses some references from fiction and the real world together.
With a narrative of a lost game in which it would have been released for an old and fictional video game, the player will have to play with Reginaldo and carry out various tasks in his daily life, like fishing, cooking, gathering fruits, watering your flowers and so on.
However, as the player progresses through the game's story, the more bizarre the story becomes, giving justice to the horror genre.
Josh Journey: Darkness Totems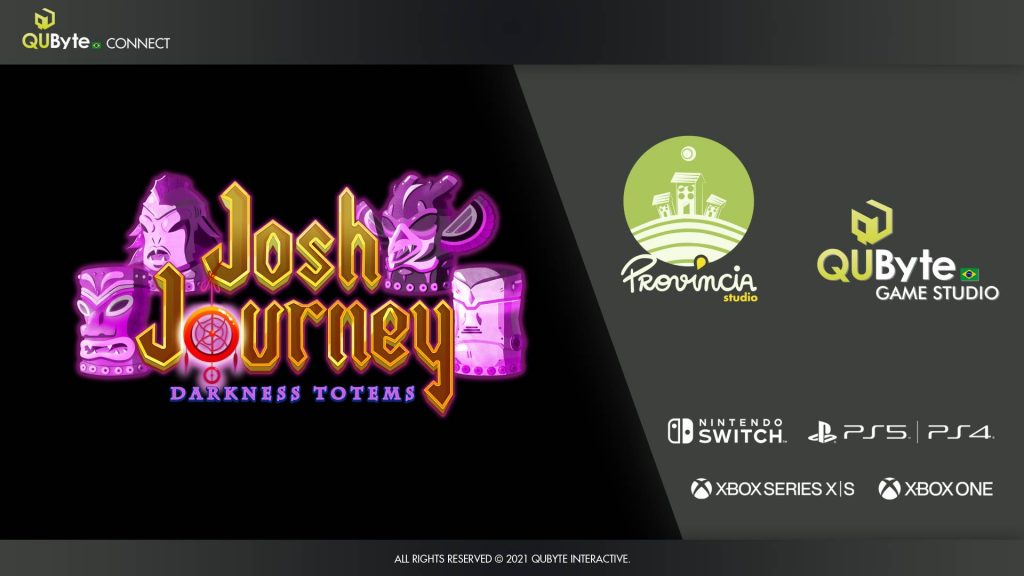 Josh Journey: Darkness Totems is a hand drawn beat'em up game about four brave heroes that use their skills to defeat the Nightmare Monsters using special combo attacks in co-op gameplay.

The Province World is infested by the nightmare monsters from the Dream World. The Darkness Shadow, the entity that controls the Dark Side of Dreams, are sending his creatures and implanting Darkness Totems to control the four main provinces: Wind, Water, Desert and Industrial. The main objective of our heroes is to fight against these evil forces, destroying the Totems to bring peace and harmony to their World.
Each hero in Josh Journey has unique skills, to attack face to face, using sword or hammer, or to attack from distance, using magic or gunfire. You can choose between four heroes during a local gameplay with your friends!
Herodes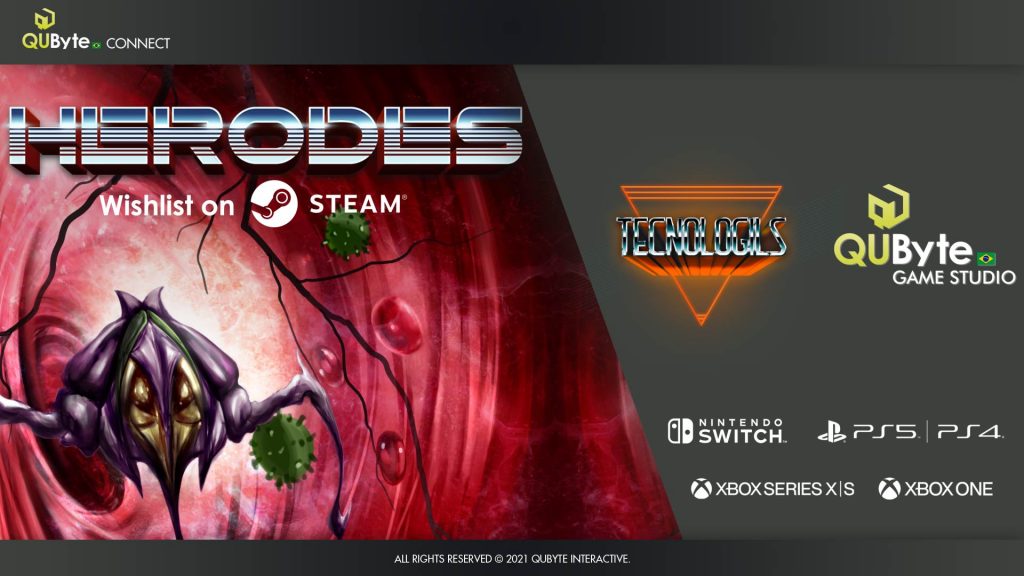 Herodes will take you to the extreme, in the not too distant future, where medicine has advanced along with technology and with that the Cell Level Reduction Technology (CLRT) was created. 
With this, you will enter the bowels of a patient whose person is infected (and dying) with a completely unknown virus, your mission will be to move from vital organ to vital organ to discover the origin of this new plague that threatens humanity.
Based on old school Shoot em ups games, Herodes offers players fluid and dynamic gameplay, with beautiful pixel art graphics, lighting and ambience that will really make you feel inside the body.
Be Hero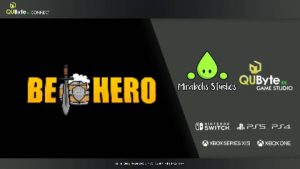 Be Hero is a farming/breeding RPG about an aspiring hero who's late for the final battle and needs to work in a tavern in order to get back home.
The tavern will have tasks and a lot of farming types of beer breeding to unlock in your farm. And besides the farming part, the player will face multiple quests during your journey, requested from the various NPC in the game, but be careful, a lot of enemies will cross your path.
With a lot of challenges that will get tough as you unlock more quests and find more resources, the player will gain more and more access to the map that will be crucial to the end of the game.
Grapple Force Rena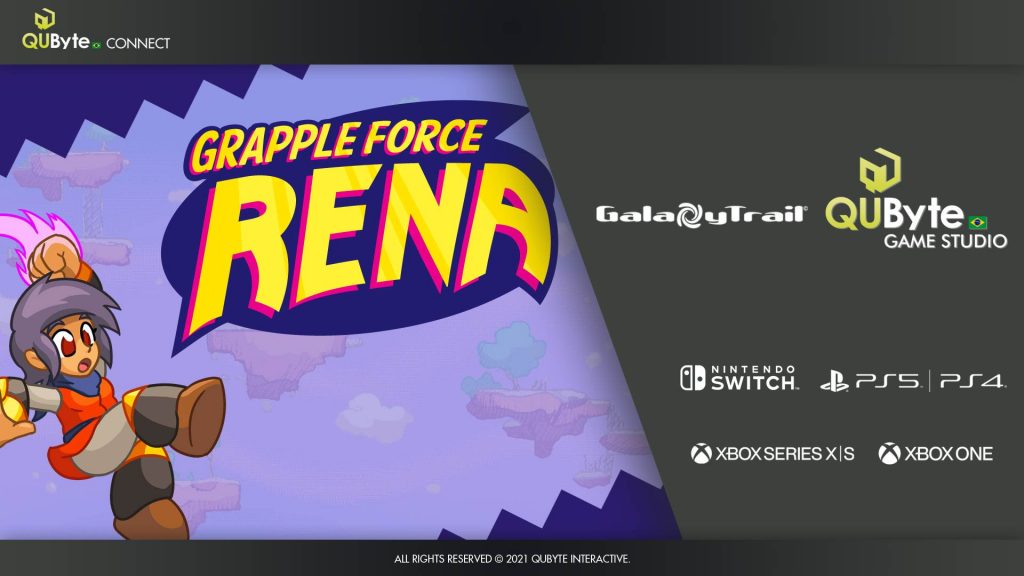 In this unique action platformer, use Rena's magical 'grappling bracelets' to latch onto any surface – not confined to specific 'grapple points', you can swing freely through the game's varied environments. You'll come up against some fierce foes, but don't fret! By grabbing enemies and tossing them into each other, you can make quick work of any threat. Creatively use the environment and your enemies' powers against each other to turn the tables in your favor! Inspired by the mid-90's action games of legendary developer Treasure Co. Ltd, Grapple Force Rena combines the familiar aesthetics of the 16-bit era with its own unique brand of grappling gameplay.
You'll join Rena through 30 challenging courses as she saves her home village from the invasion of a mysterious automaton army, diving head-first into adventure and finding herself caught up in a grander conspiracy than she may have expected. Coming into contact with a cast of colorful characters, enemy and ally alike, she'll get closer and closer to unwrapping the mysteries of her own arcane artifact and those of others – and learn just what it takes to be a real hero!
Things that Bounce and Explode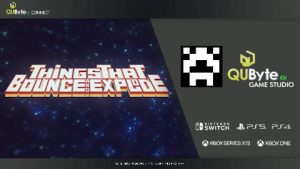 Things That Bounce and Explode is a hyperactive mix of blockbusters and action RPGs. Fight against the threat of the Blokolonians with a potent arsenal of the R.E.B.A.T.E. robot, that the player will control, which can either shoot or bounce B.O.L.A.s to defend planets against the degrading space conquerors
The player will have access to various special B.O.L.A.s, which can level up and gain new abilities; in addition, there are Secret Powers to use and cosmic tricks to equip, which will give you a decisive advantage against the Blokolonians.
Devil Inside Us: Roots of Evil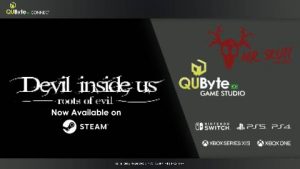 Devil Inside Us: Roots of Evil is a history focused horror game, in which the player will play as Aughust Heylel, an exorcist legitimized by the Vatican and a relevant priest that doesn't believe in his own faith anymore.
His mission is to investigate a house with paranormal activities and help the family with their cursed house.  
The player will explore, follow the priest's visions and exercise evil with your crucifix, which will defeat cursed objects and Devils.
Fists of Repulse or Punhos de Repúdio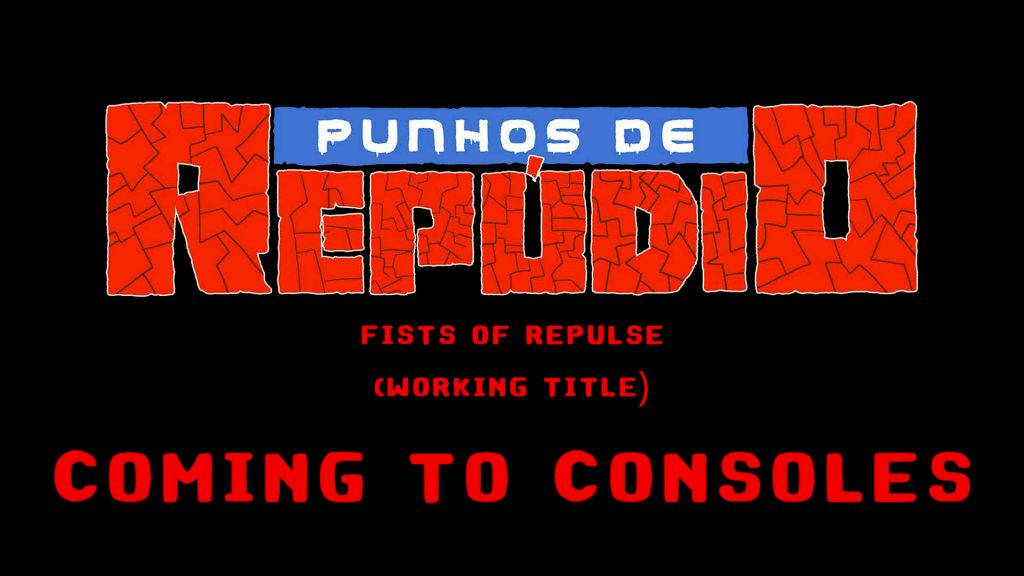 Punhos de Repúdio or "Fists of Repulse" is a satirical game in the 2D beat'em up style with classic arcade influences and modern visuals.
The game has a fictional story of a global pandemic that engulfed the world and is being ignored by fanatics who do not believe that the disease is real. 
Punhos have four main characters, which are common citizens adequately protected with gloves and masks, that are ready to deal with these fanatics and solve the situation with the force of their own fists.
My Night Job – Definitive Edition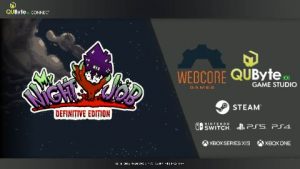 My Night Job is an action-skills game, inspired by the 80s horror, full of visual and musical references from several movies.In a 16-bit old school style, the game revives the age of disputed arcades, when the dream was to put the initials there in the first position. 
The gigantic haunted mansion has 26 areas to explore, all infested with creatures of all kinds: from zombies to gargoyles, demonic dogs, murderous robots and more and the big goal is to rescue at least 100 people
The player has to save all of them with what he finds inside the house: bicycles, crates, umbrellas, chests, safes, knives, tennis, statues, vases, mallets, shotguns, etc.
Rage of the Dragons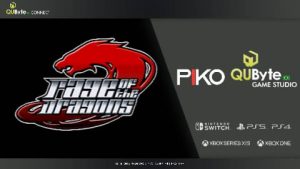 Rage of the Dragons is a 2002 tag team head-to-head fighting game released for the Neo Geo, in which the player takes control of two characters and can switch between one or the other during gameplay.
The character who is not being controlled will slowly recover part of his or her energy while the other is fighting. The player can perform special combos in which both characters attack an opponent at the same time for added damage.
An auxiliary meter located at the bottom of the screen that slowly fills up when an attack connects with an opponent. When the meter is full, special moves can be performed (Ex: Counter Attacks, Super Moves, etc.).
Willy's Wonderland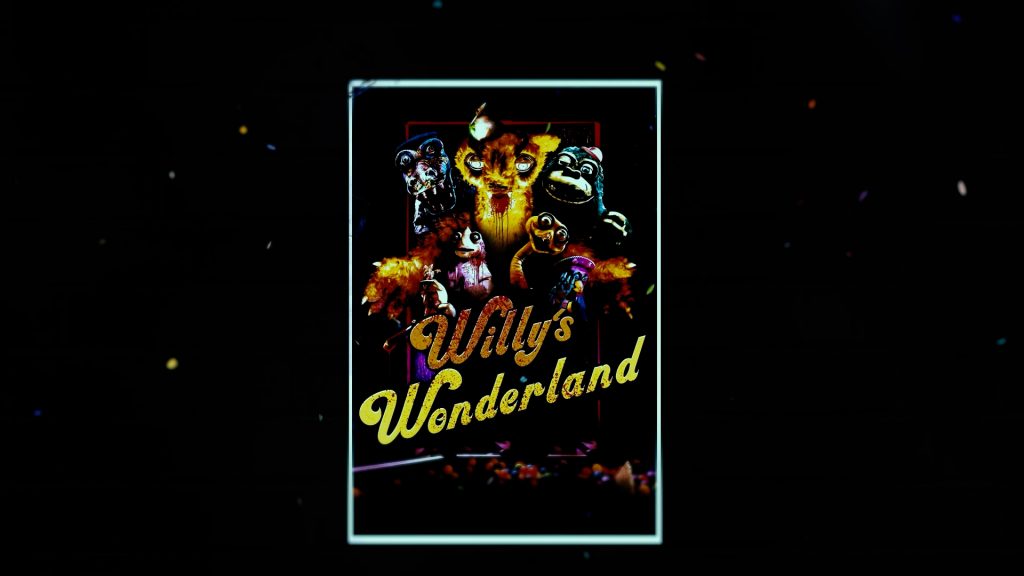 Willy's Wonderland is a 2.5D beat 'em up game based on the movie of the same name, in which the animatronics come to life and terrorize people that enter in Willy's Wonderland.
The player will play as the janitor and will have to face the hordes of animatronics. Eventually the player will face the eight bosses that are part of the main squad of Willy's Wonderland.
Try different combinations of punches and kicks to perform different moves and make use of special techniques and powerful abilities to gain an advantage and change the course of combat.
Wild Dogs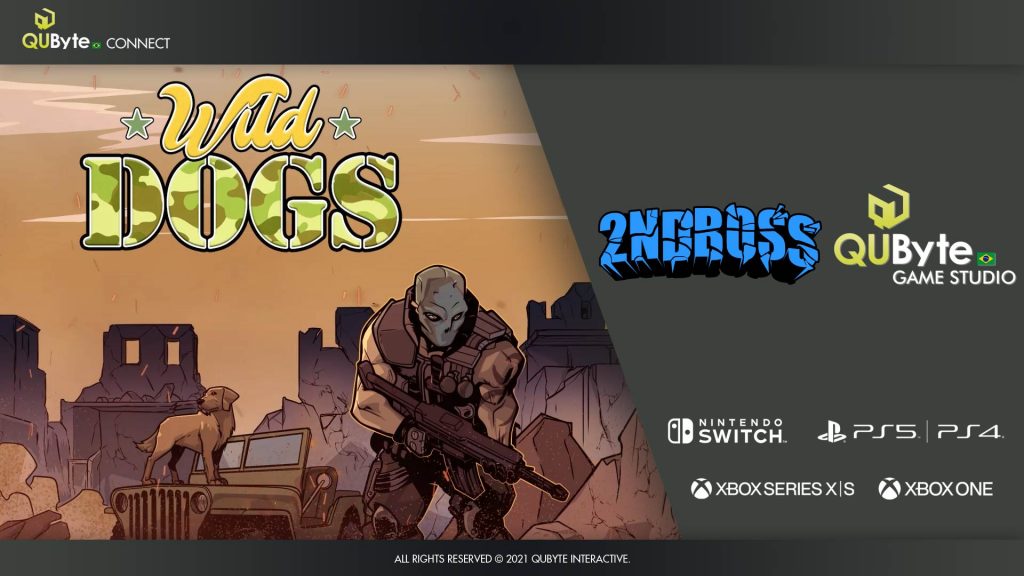 In Wild Dogs the world is under a frantic alien attack, with no chance to counterattack. The most deadly and inconsequential pair of experts are called upon to do what must be done. Join the war hunting aliens around the world and in every way possible.

A few days before the "Biolab Wars" protocol is activated by the army, Major Frank "Pumpkinhead" Williams and his partner Teddy are summoned to the front lines.
Authorized to use all necessary methods, the pair will explode, run over, crush and smear themselves in a lot of alien goo.
Droid Escape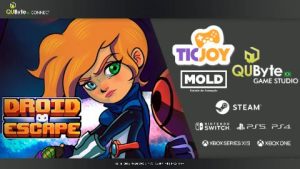 Anny K. and her robot Droid 07 were kidnapped and locked in different rooms inside a ship controlled by DreX Androids. 
What they don't know is that anyone has a device to control the Droid 07 remotely and can recognize it to escape back to their planet. 
In this adventure, help Droid 07 to overcome challenges, discover mysteries and free your friend from the miniaigas.
The Humans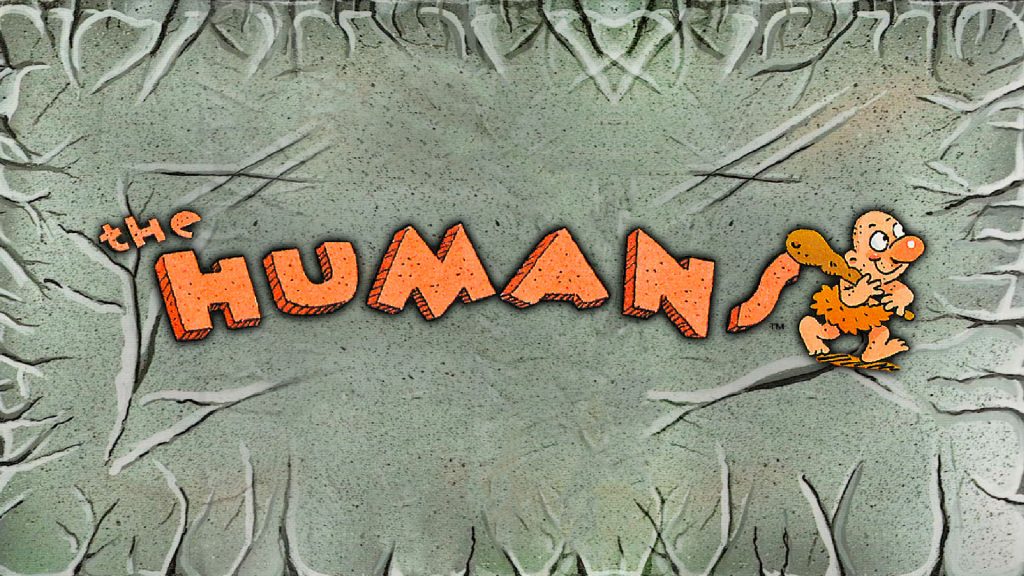 The Humans are one of the first games of his time to present cooperation within characters to achieve the objectives that is to make sure your tribe will be alive at the end of the day, organization is the key, and pre-plan your time is highly important. 
The player controls one human at a time, and may switch between any human at any time. In order to complete a level, it is often necessary to use certain tools or abilities, such as stacking to reach a high ledge. 
For instance, the spear, a tool obtained in the first level of the game, may be thrown across gaps to other humans, used to jump chasms, thrown to kill dinosaurs or other enemies, or brandished to hold off dinosaurs temporarily
The Immortal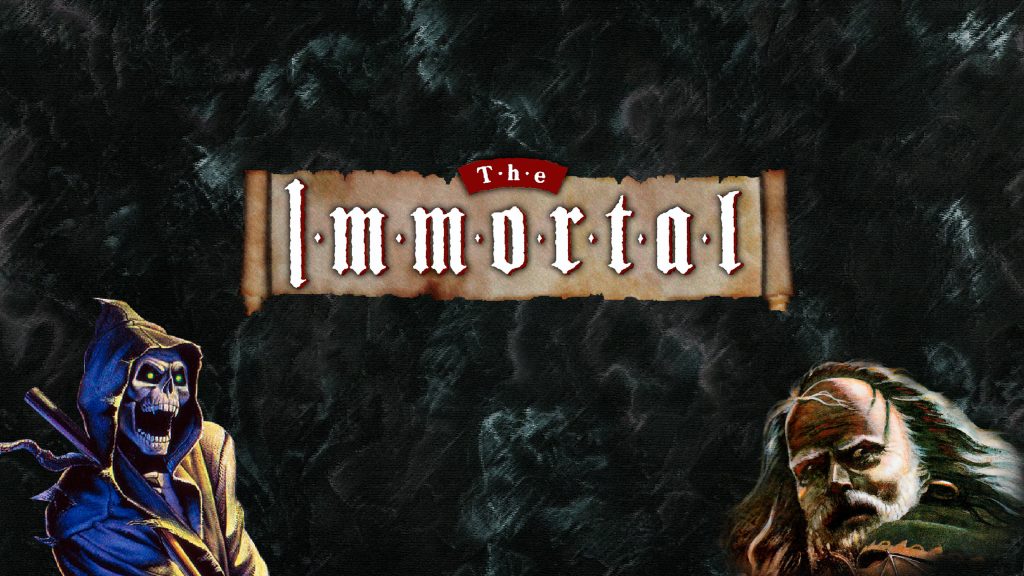 The Immortal is an isometric action-adventure game, with combat scenes and multiple choices when it comes to story. Developed in 1990, this game is a fan favorite of the old times of Nintendo/mega drive.
The game consists of the player controlling an unnamed sorcerer, apprentice of Mordamir. The sorcerer faces various deadly creatures and traps in a dungeon, where at each stage he discovers more details about the story of his journey and finding new allies, items and dangers. 
The player must solve puzzles, avoid deathtraps, use magic spells (in the form of books and scrolls), and acquire various items in order to survive the labyrinth.
Head Over Heels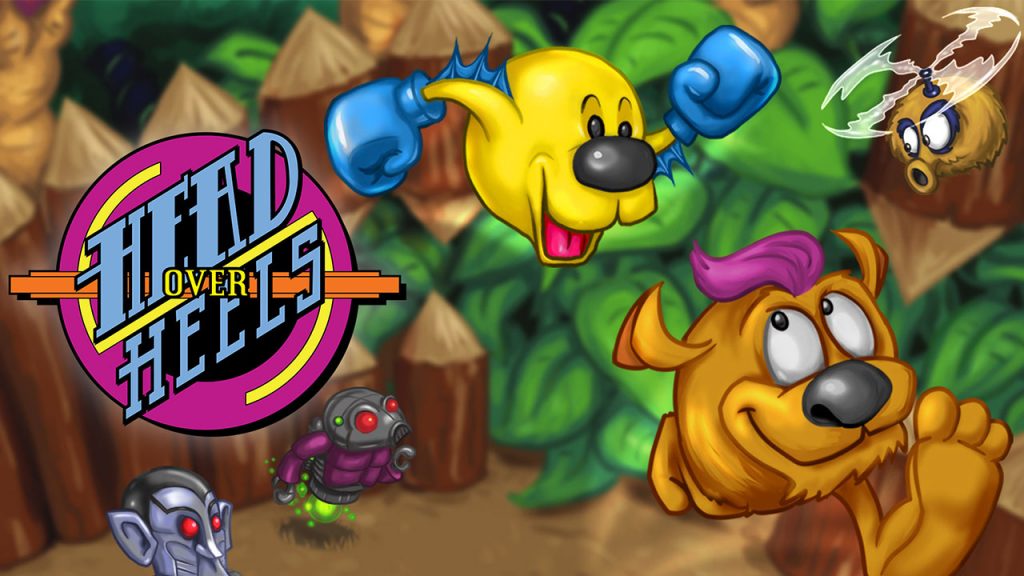 Head over Heels is an isometric puzzle/platform game with two playable characters that have been captured, separated and imprisoned in the castle, Head and Heels.
Head can shoot enemies to solve puzzles, as long as he's collected enough donut ammo to do so, and jump higher than Heels, that is way faster and early in the game gets the ability to carry a single object within one screen only. 
The player will have to use and combine all of their powers to get them both out of the castle and do all of the puzzles that are ahead.
Canon – Legends of the New Gods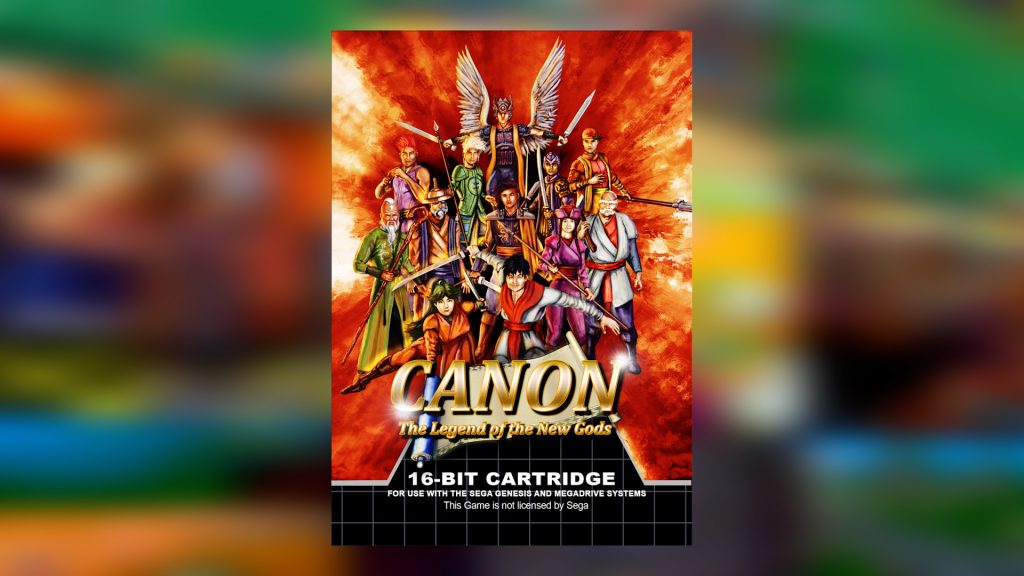 Canon – Legends of the New Gods is a strategy RPG originally for the Sega Genesis and Mega Drive consoles, that's based on a famous legend from the time of Shang dynasty.
The player initially takes control of one of the heroes, Lin Yun, who gradually re-unites with the other eight that will face a lot of turn-based battles to advance the story. 
This game was released in the early 90s in Taiwan only, but  was completely translated to English with the work of Piko Interactive.
Brave Battle Saga – The Legend of The Magic Warrior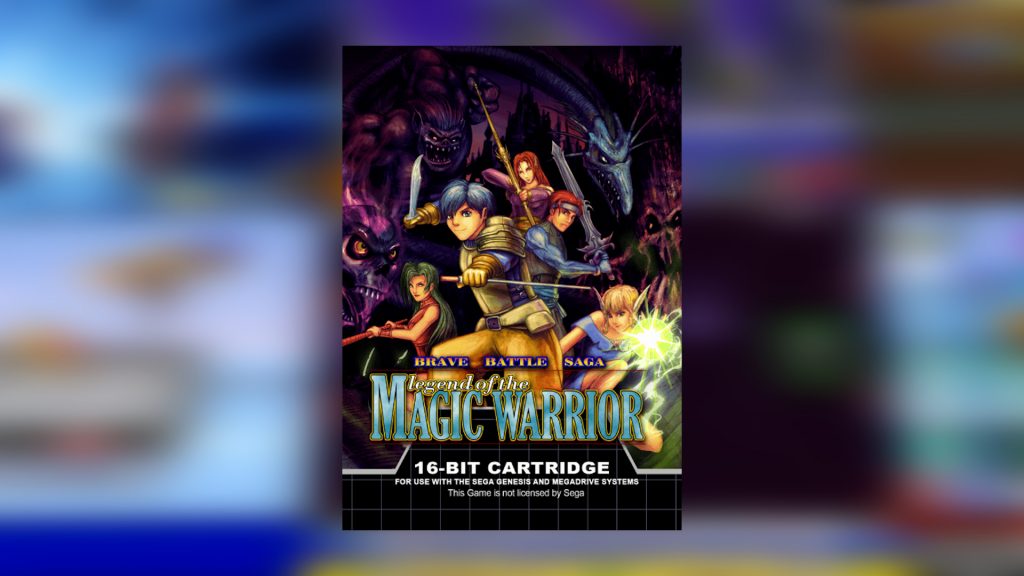 Brave Battle Saga is a traditional Japanese-style RPG. It features an Active Time Battle (ATB) turn-based battle system modelled after Final Fantasy and Breath of Fire and an open, continuous game world similar to Secret of Mana.
The story takes place a thousand years ago, when a weapon created by humans destroyed a world where humans lived in harmony with demons. 
Play as the young Tim who, along with the characters he meets during the adventure, must protect the treasures before they fall into the wrong hands. 
The player will have to fight many demons with special attacks and magic of all kinds that can be improved, all in turn-based battles.